Administrative Systems Training
/ Self Service: Employee W-2
Self Service: Employee W-2
Employees may view their W-2 online utilizing the Self Service menu item in the Administrative Systems. The online W-2 is an official statement that can be used for filing. The form is also mailed to the employee's address of record on or before January 31st of each year. If an employee has two local taxing authorities (i.e. city and county), the online W-2 and the mailed W-2 will reflect both city and county taxes.
---
UAB Self Service Applications → Employee W2
---
The W-2 will load in the Self Service window as a Microsoft Adobe document. The document will include four (4) Form W-2 Wage and Tax Statement forms.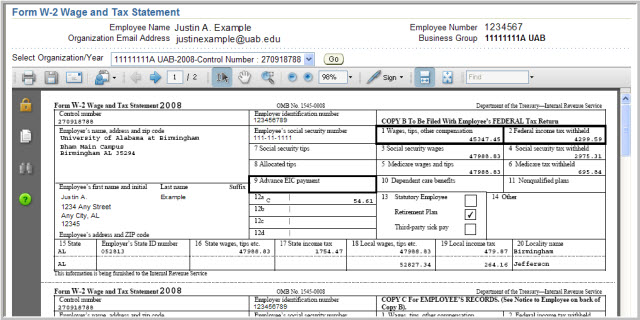 The second page of the document contains the instruction/definition page found on the back of the mailed W-2.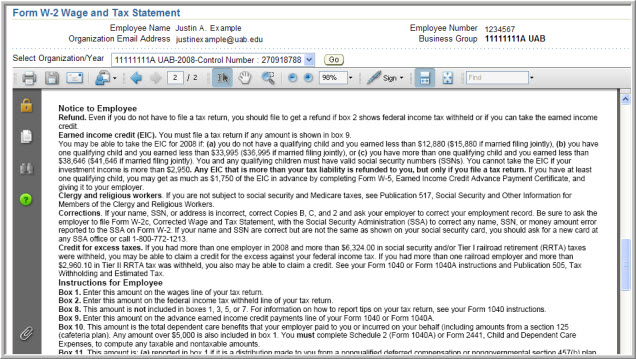 To print the W-2 form, click the printer icon on the Adobe PDF toolbar.